Company News
2023 The Mid-Autumn Festival and PRC National Day Holiday Notice
Dear customers and friends, the annual National Day is coming soon. This year, Mid-Autumn Festival coincided with National Day. Here, all the staff of Fangchen Auto Parts would like to express our festive greetings to you and your family. I wish you all a happy holiday and a healthy family.
Our factory holiday schedule is as follows:
From September 29st to October 6th, it is a national statutory holiday. At that time, all employees of our factory except the duty personnel will have a seven-day holiday.
If there is an emergency purchase during the holiday, you can contact: +86-180 2052 5683 (WhatsApp/Wechat)
Fangchen Auto Parts wholeheartedly serves the vast number of new and old customers. Finally, I wish everyone a happy holiday.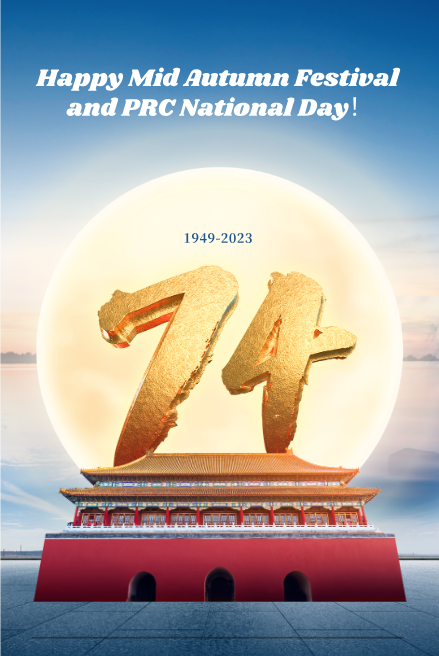 Jiangyin Fangchen Auto Parts Co., Ltd